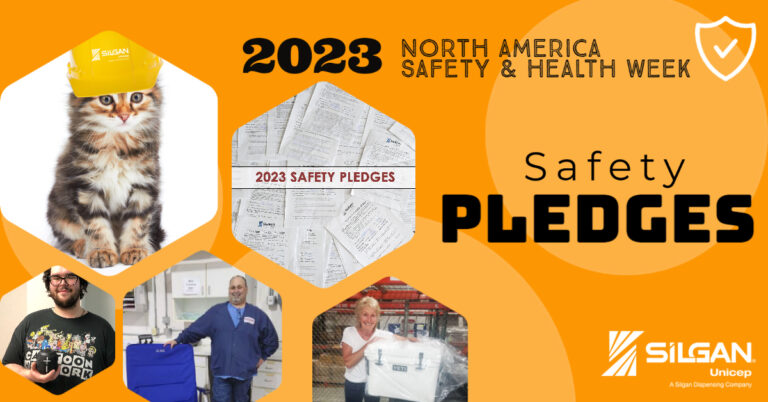 During 2023's North America Safety and Health Week, Silgan Unicep's Safety Committee invited employees to sign Safety Pledges committing to do their parts to ensure Silgan Unicep maintains a safe working environment. The Pledges included an opportunity for employees to suggest ways to further improve our safety focus, and the Committee shared daily reminders from Safety Kitten, our safety mascot, to keep us on track.

The response from our team was excellent, highlighted by some great ideas we will incorporate into our safety approach. To celebrate the success of our Safety Pledges, we randomly selected three winners from our participants who received prizes for their commitment to safety!

Additionally, the week coincided with safety milestones for both Silgan Unicep sites, with our Sandpoint facility hitting two years without a reportable injury!

Thanks to our entire Silgan Unicep Team for their shared commitment to maintaining a safe workplace for all!