Solutions for Companion and On-Farm Animal Products

Silgan Unicep is a premier contract manufacturer that provides mixing, filling, and packaging services to animal health companies. We manufacture a range of animal health products, from unit-dose animal diagnostics consumables to multi-use hoof treatments.
Our success in manufacturing animal health products stems from adapting and utilizing the knowledge and experience gained from other markets we serve. We understand developing products for companion and production animals requires the same level of care and attention as those manufactured for humans. Therefore, we ensure that our high-quality standards are met on every product mixed, filled, and packaged in our facility.
Mixing & Fill for Animal Health Formulas
Silgan Unicep has the experience to handle the most challenging animal health product mixes. From canine toothpaste to companion animal liquid supplements, our team can transfer your formula and make the recommendations necessary to create a smooth transfer to the packaging of your choice.
As a contract filling expert, Silgan Unicep welcomes the transfer of your unique formula to our care. Our expert team can make the filling process of your unique formula as seamless as possible, whether mixing on-site or receiving your pre-mixed bulk.
We offer filling services for various packaging platforms and support a range of filling needs, including microliter diagnostic products up to multi-use tubes used for canine toothpaste or hoof treatment gels.
We welcome the opportunity to tackle your unique packaging ideas and problems. We provide the knowledge and experience needed to successfully overcome the manufacturing challenges of your unique animal health product.
As your specialty liquid contract manufacturer, Silgan Unicep can assist in mixing, filling, and packaging your unique formula into an array of packaging platforms. 
Silgan Unicep embraces and drives packaging and filling advances, and our Proprietary Blow-Fill-Seal lines prove our commitment to packaging innovation. Offering a range of packaging solutions perfect for animal health projects needing controlled dispense, ease-of-use, or precise application. 
Traditional blow-fill-seal packaging is a great solution when looking for unit-dose containers for products with water-like viscosity, such as diagnostic kit components for on-farm and companion animals.
SwabDose is a unique packaging solution that simplifies the application of your liquid or gel product. This unit is excellent for animal health products such as styptic swabs and wound cleansers.
Pouches provide enhanced barrier properties to support products with flavoring, scent or higher alcohol content. 
Tubes accommodate more viscous formulas while offering enhanced barrier protection for formulations with flavoring or scent such as companion animal toothpaste, animal supplements, hoof treatments and more.
Plastic syringes can be a great vessel to distribute supplements to production and companion animals. The design allows for an exact dispense of the pre-filled product while offering the end-user convenience and ease of mind.
Silgan Unicep's years of experience as a contract manufacturer make us an excellent fit for your companion and production animal project. Every product we deliver is manufactured under the most stringent cGMP conditions and within our FDA-registered facilities.
Are you looking for a contract manufacturer for your animal health product? Silgan Unicep can support your mixing, filling and packaging needs. We offer various packaging options great for your animal health products, including traditional packaging such as tubes for hoof treatments to our SwabDose™ units for styptic swabs.
Silgan Unicep offers unit-dose ampoules and multi-use tubes, perfect for animal health supplements. We right fit your supplement into the best packaging choice based on the formulation and properties of your unique companion animal supplements.
Silgan Unicep is your contract manufacturer for gum and tooth care for companion animals. Whether filling feline toothpaste or canine gum treatments, Silgan Unicep can support the filling and packaging of your liquid, gel, or cream dental product.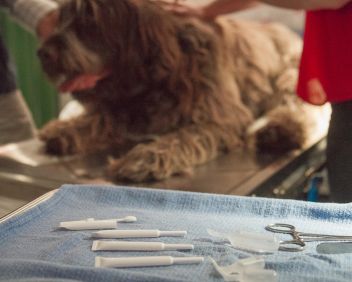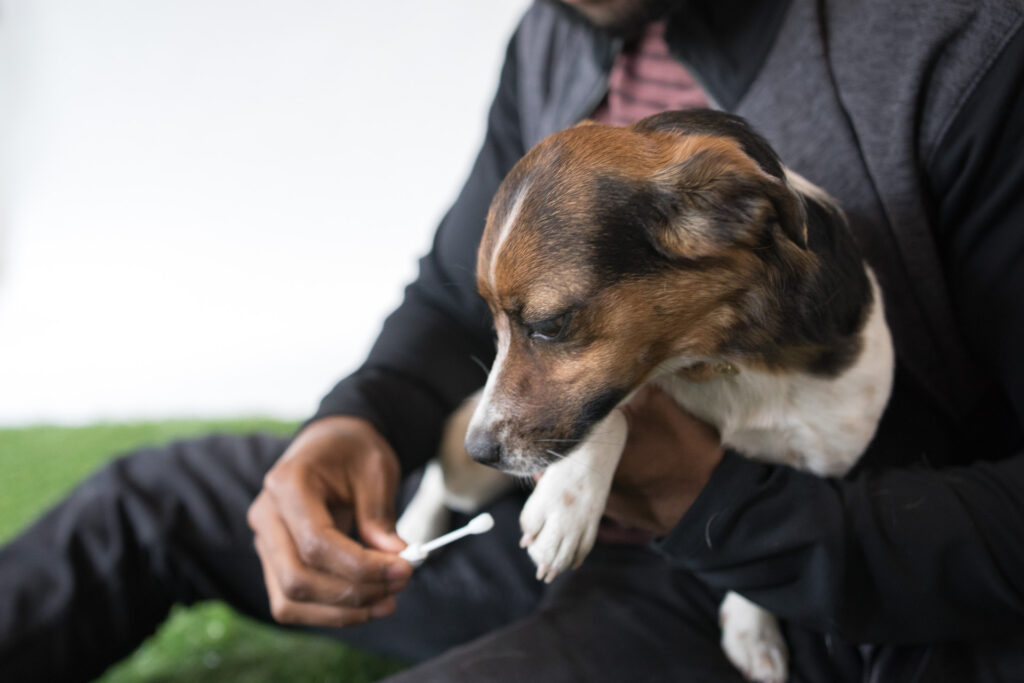 Silgan Unicep understands the need to closely monitor the health and wellness of companion and production animals. We are experts in manufacturing liquid diagnostic kit components such as buffers and reagents for veterinary and point-of-care diagnostic tests. When looking for a contract manufacturer for the mix, fill, and packaging of your veterinary and point of care liquid diagnostic kit component, trust the professionals, trust Silgan Unicep.