Packaging Designed for Diagnostics
Packaging Designed for Diagnostics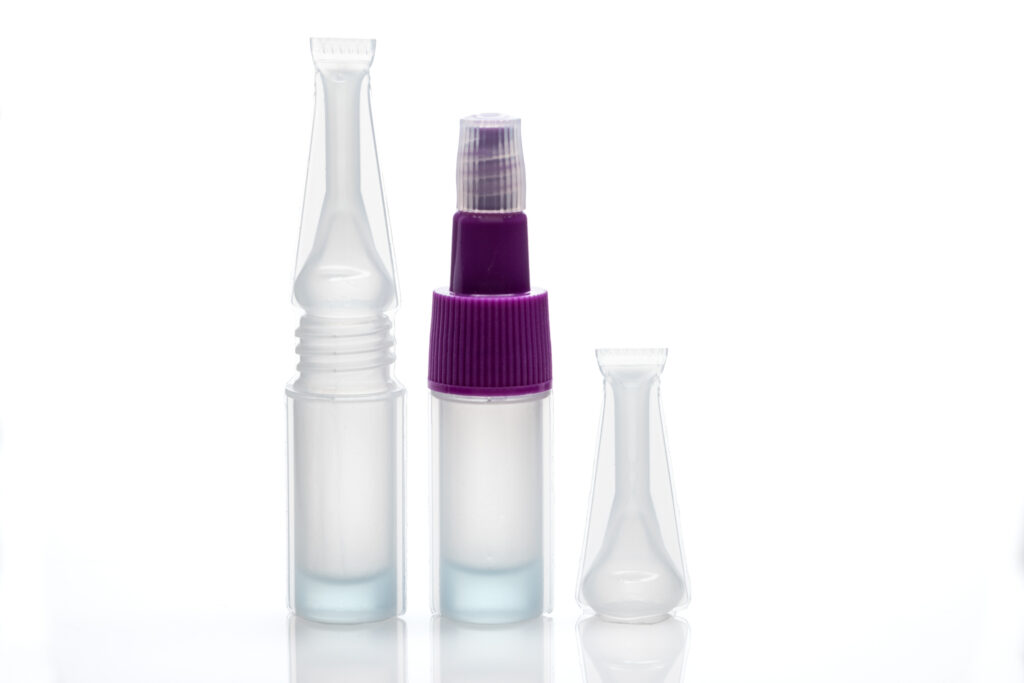 HLX is Silgan Unicep's latest innovative packaging solution designed to simplify near-patient workflows for our diagnostics partners.
Leverage Silgan Unicep's unit-dose expertise with  HLX, a turnkey packaging solution that reduces supply 
chain risk and complexity by providing a single-use, transfer tube alternative that is molded and filled by Silgan Unicep.
Reduce steps and eliminate complications with HLX, an all-in-one pre-filled tube for your liquid point-of-care test consumables.
HLX's overall dimensions are comparable to on-market test tubes and are designed to accommodate the insertion of a swab and/or test strip.
The threaded HLX unit pairs easily with a removable dropper top to streamline workflows that require precision dispense.
Silgan Unicep provides turnkey services to reduce your supply chain risk and complexity. From raw materials to your filled finished product, our team of experts will ensure your critical component is available when you need it and manufactured to the specifications you require.  
Silgan Unicep maintains rigorous quality control standards for every product we manufacture.
Incorporate HLX into your Workflow Today!
Contact us to learn more about HLX